Vendors
Growers Impacted by Ida Face Difficult Decisions
For many of our growers it is not easy to rebuild after experiencing the damage caused by Hurricane Ida. After having whole greenhouses blown down or fields flooded, many of our farmers south and west of New Orleans are assessing how long it will take to return to market after experiencing severe damage to their farms and homes. For Ann and Greg Sanamo who own Tomott's Cajun Farm in Larose, LA, there won't be a tomato season this year. Their neighbors, Tad and Lillie Ledet who own and operate Cajun Growers, a hydroponic farm in Cut Off, Louisiana, are in a similar situation. Typically, Tomott's and Cajun Growers are able to supply the market with beautiful tomatoes and peppers November through May, but this year neither will have a market season. In an effort to help farmers rebuild, Market Umbrella is collecting donations through the Crescent Fund - a relief fund where all contributions are distributed directly to CCFM farmers, fishers, and food producers. Click here to make a donation to the Crescent Fund today and help vendors recover and return to market.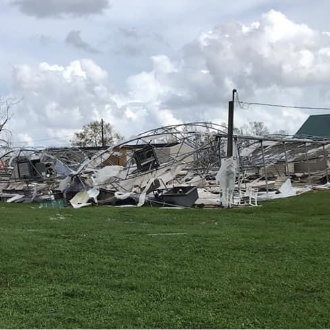 ---
Market Match Limit Lifted!
Unlimited Market Match, Market Umbrella's SNAP incentive program, extended through December 31, 2021!
About Us
Market Umbrella is an independent nonprofit 501(c)(3), based in New Orleans, whose mission is to cultivate the field of public markets for public good. Market Umbrella has operated the Crescent City Farmers Markets (CCFM) since 1995.
The Crescent City Farmers Market operates weekly year-round throughout New Orleans. The CCFM hosts nearly 60 local small farmers, fishers, and food producers, and more than 150,000 shoppers annually.