Vendors
Orange you glad fall is here?
Welcome fall, welcome citrus season! Normally with October comes the introduction of our citrus vendors, but similarly to all of our produce vendors, L'Hoste Farms and Star Nursery have experienced some delays and loss from Hurricane Ida. Star Nursery's owner, Dawn Camardelle, is a fourth-generation cultivator and is looking forward to bringing their satsumas, navel oranges, and grapefruits to market come late October or November. L'Hoste Farms has been serving the CCFM community with their certified organic navel oranges, blood oranges, grapefruit, kumquats, and more for over 25 years and is currently working to recover from the storm and return to markets.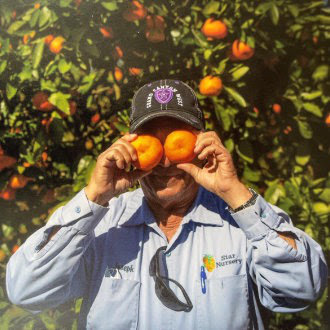 ---
Market Match Limit Lifted!
Unlimited Market Match, Market Umbrella's SNAP incentive program, extended through December 31, 2021!
About Us
Market Umbrella is an independent nonprofit 501(c)(3), based in New Orleans, whose mission is to cultivate the field of public markets for public good. Market Umbrella has operated the Crescent City Farmers Markets (CCFM) since 1995.
The Crescent City Farmers Market operates weekly year-round throughout New Orleans. The CCFM hosts nearly 60 local small farmers, fishers, and food producers, and more than 150,000 shoppers annually.