Market Match Limit Lifted!
Unlimited Market Match, Market Umbrella's SNAP incentive program, extended through June 30, 2021!
Good Food Concepts
Pivot
Officially, it means the central point, pin, or shaft on which a mechanism turns or oscillates. For Crescent City Farmers Market and thousands of small businesses, farmers, food producers, and other farmers markets, it means a total overhaul of "normal" processes. When we tried the drive-thru market for the first time back in April, itself a radical departure from our normal operations, each vendor accepted orders and payment forms as they liked. With the long wait times customers experienced, and the incredible amount of time vendors had to spend receiving orders and processing payment, we knew there had to be a better way - so we introduced WhatsGood, an online farmers market platform to take orders and process payments. That first day the online order window opened, our vendors could see the orders coming in, and called us to ask us if there was something they should be doing, commenting that they had gotten days of their life back! We're taking this opportunity to discover new and better ways to do things. To hear more about Market Umbrella's COVID innovations, listen here for Poppy Tooker's feature story on Louisiana Eats.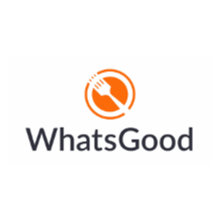 ---
About Us
Market Umbrella is an independent nonprofit 501(c)(3), based in New Orleans, whose mission is to cultivate the field of public markets for public good. Market Umbrella has operated the Crescent City Farmers Markets (CCFM) since 1995.
The Crescent City Farmers Market operates weekly year-round throughout New Orleans. The CCFM hosts nearly 60 local small farmers, fishers, and food producers, and more than 150,000 shoppers annually.