Market Match Limit Lifted!
Unlimited Market Match, Market Umbrella's SNAP incentive program, extended through June 30, 2021!
Good Food Concepts
Bumper Crop
An agricultural term that refers to an unusually productive harvest. Citrus tends to run in cycles with several average years punctuated by a high productivity year every three years or so. By all accounts, this year was on track to be a banner satsuma and citrus year for CCFM growers, in other words, they were expecting a bumper crop. Our citrus growers tend to come to us from Plaquemines Parish, southwest of New Orleans, and outside of levee protection. These low lying wetlands are great for growing citrus, but depending on a storm's path, can bear the brunt of high wind speeds as a hurricane makes landfall, as happened last week with Zeta. Vendors like Star Nursery, L'Hoste Citrus, A&K Citrus, and Graham's Harvest - all based in Plaquemines Parish - are reporting significant losses. We're expecting to see them back to market this season, but likely not this week, and probably not for as long as is usual.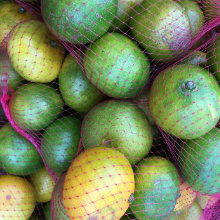 ---
About Us
Market Umbrella is an independent nonprofit 501(c)(3), based in New Orleans, whose mission is to cultivate the field of public markets for public good. Market Umbrella has operated the Crescent City Farmers Markets (CCFM) since 1995.
The Crescent City Farmers Market operates weekly year-round throughout New Orleans. The CCFM hosts nearly 60 local small farmers, fishers, and food producers, and more than 150,000 shoppers annually.