Market Match Limit Lifted!
Unlimited Market Match, Market Umbrella's SNAP incentive program, extended through June 30, 2021!
Good Food Concepts
Local/Community Food System
A community food system, also known as a local food system, is a collaborative effort to integrate agricultural production with food distribution to enhance the economic, environmental, and social well-being of a particular place (i.e. a neighborhood, city, county, or region). One of the primary assumptions underlying the sustainable diet concept is that foods are produced, processed, and distributed as locally as possible. This approach supports a food system that preserves local farmland and fosters community economic viability, requires less energy for transportation and offers consumers the freshest foods. Farmers markets, like CCFM, are hubs of local/community food systems in that they match the supply (local and fresh produce and value-added products) with demand (shoppers!), and contribute to the sustainable diet of the community.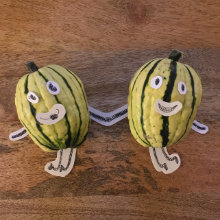 ---
About Us
Market Umbrella is an independent nonprofit 501(c)(3), based in New Orleans, whose mission is to cultivate the field of public markets for public good. Market Umbrella has operated the Crescent City Farmers Markets (CCFM) since 1995.
The Crescent City Farmers Market operates weekly year-round throughout New Orleans. The CCFM hosts nearly 60 local small farmers, fishers, and food producers, and more than 150,000 shoppers annually.