Market Match Limit Lifted!
Unlimited Market Match, Market Umbrella's SNAP incentive program, extended through September 30, 2021!
Recipe
12 Drinks of Christmas
On the first day of Christmas, my true love gave to me… This is New Orleans, y'all. You know how we do it. If your true love is bringing you a Bloody Mary this first day of Christmas then this tune is for you! And, love 'em or hate &'em, it's the holidays. No better time to celebrate or air your grievances with a favorite cocktail or 2 or 3 or 4, depending on what day of Christmas it is. *wink* So grab your ugly sweater, favorite bottle of booze, and get to mixin'. Don't forget the decor! From pickles to celery stalks, citrus, strawberries, and cold-pressed juices CCFM has your garnish and mixer needs all wrapped up!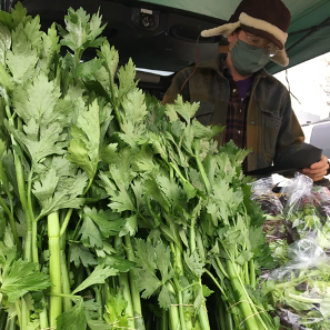 Discover the 12 Drinks of Christmas
---
About Us
Market Umbrella is an independent nonprofit 501(c)(3), based in New Orleans, whose mission is to cultivate the field of public markets for public good. Market Umbrella has operated the Crescent City Farmers Markets (CCFM) since 1995.
The Crescent City Farmers Market operates weekly year-round throughout New Orleans. The CCFM hosts nearly 60 local small farmers, fishers, and food producers, and more than 150,000 shoppers annually.