Market Match Limit Lifted!
Unlimited Market Match, Market Umbrella's SNAP incentive program, extended through June 30, 2021!
Good Food Concepts
Dry January
If you feel like you've been overindulging with alcohol this holiday season, or maybe drawn toward a few extra drinks as a COVID stress coping mechanism, dry January could be an opportunity to reset your relationship with alcohol. A commonly practiced new years resolution style commitment, dry January is total abstinence from alcohol for the entire month of January. Not only will this give you an immune system boost to keep you resilient through cold and flu season, but you'll sleep better, save money, and consume fewer empty calories which can help with weight control. If you're looking for tasty substitutes to that craft cocktail, CCFM has got you covered with sparkling kombucha, and plenty of citrus and fresh herbs to make your own juices and spritzers. Stay safe and beat the pandemic with new energy!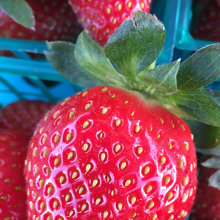 ---
About Us
Market Umbrella is an independent nonprofit 501(c)(3), based in New Orleans, whose mission is to cultivate the field of public markets for public good. Market Umbrella has operated the Crescent City Farmers Markets (CCFM) since 1995.
The Crescent City Farmers Market operates weekly year-round throughout New Orleans. The CCFM hosts nearly 60 local small farmers, fishers, and food producers, and more than 150,000 shoppers annually.