Resolve to Eat Fresh and Local | January 4, 2021
Fresh & Local:
Resolve to Eat Fresh and Local
Julia Child once said, "You don't have to cook fancy or complicated masterpieces - just good food from fresh ingredients." We believe this begins at the farmers market.
For many of us, the new year offers the opportunity to reflect and renew or begin healthful self-care habits. While we might be in the home stretch of return to normalcy from a pandemic world, if ever there was a time to begin or double down on a healthy lifestyle, this is it. The farmers market is a bountiful resource of good-for-you options. Eating local helps to improve local economies and producers, strengthening your community and the planet as a whole. Freshly picked produce not only tastes better but it is more nutrient dense, making the farmers market a one-stop shop for new years nourishment. And if you're shopping walk up markets, you can soak up some vitamin D while you're at it. By supporting local farmers today, you can help ensure that there will be farms in your community tomorrow, and that future generations will have access to nourishing, flavorful, and abundant food.
All markets are back on schedule this week. May your new year be bursting with love and light and your resolutions abundantly sweet and fruitful!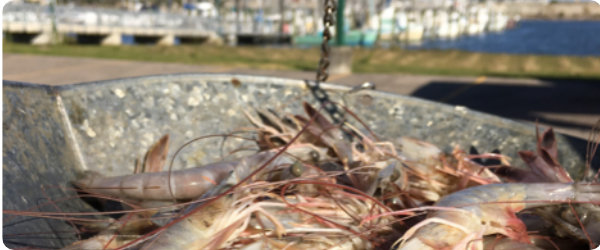 Good Food Concept of the Week:
In addition to running farmers markets, a critical component of Market Umbrella's work is to enhance food and nutrition access and awareness in our community. The Good Food Concept of the Week seeks to shed some light on this part of our work and also to demystify the jargon.
Dry January

This week's Good Food Concept is Dry January – If you feel like you've been overindulging with alcohol this holiday season, or maybe drawn toward a few extra drinks as a COVID stress coping mechanism, dry January could be an opportunity to reset your relationship with alcohol. A commonly practiced new years resolution style commitment, dry January is total abstinence from alcohol for the entire month of January. Not only will this give you an immune system boost to keep you resilient through cold and flu season, but you'll sleep better, save money, and consume fewer empty calories which can help with weight control. If you're looking for tasty substitutes to that craft cocktail, CCFM has got you covered with sparkling kombucha, and plenty of citrus and fresh herbs to make your own juices and spritzers. Stay safe and beat the pandemic with new energy!
Picks of the Week:

Look at us Grow!

New year, new space! Starting this week, the Tuesday Uptown market space is expanding! We are making room - more vendors, more veggies, and more of you! With an increased footprint, we are gearing up for the return of many seasonal and new vendors coming this spring, maximizing breathing space, and innovations, like curbside pick-up!
Going Hybrid

New year, new options! Also starting this week, curbside pick-up will be available at all walk up markets! Like the Bucktown Harbor "hybrid" market, you now have the choice to shop outside, in person, in the fresh air and sunlight, OR order in advance for contactless curbside pickup though WhatsGood at the Uptown and Mid-City markets!

To collect your pre-ordered purchase and maintain a no-contact pick up, follow signage on site to the CCFM curbside pick-up tent and parking area where staff will deliver your orders and place them directly in the trunk of your car. Before you arrive, please be sure to complete and place a placard on your dash to clearly indicate which vendors you've purchased items so an attendant can collect your order for you. Don't forget to use the exact name you used to create your WhatsGood customer account!
Purple Ukrainian Broccoli

You've seen purple carrots, and purple cauliflower, but how about purple broccoli? Rare purple Ukranian broccoli has made a recent appearance at the Market and we are excited. Purple broccoli is a sprouting type, and a member of the Brassicaceae family. It is botanically classified as Brassica oleracea var. italica and is an heirloom variety that was once called Asparagus broccoli by the infamous French seed catalog, Vilmorin. Fancy! And grown by none other than Tony Accardo of Louisiana Gourmet Produce!
Vendor of the Week:

Louisiana Gourmet Produce

The self proclaimed Jimi Hendrix of farming is back at the market! Tony Accardo comes from a long family line of farmers in Grand Point, Louisiana, representing Louisiana Gourmet Produce. The Accardos farm on rich perique soil only found in St. James Parish, where the robust, fruity perique tobacco is grown, specializing in heirloom varieties of tomatoes, hot peppers, root vegetables, and more. Mr. Tony is having his best growing season in recent history and it shows - you can find beautiful radish, colorful carrots, ghostly pumpkins, and all sorts of rare finds, like purple broccoli, at markets now. Stop by the Tuesday Uptown and Thursday Mid-City market to meet Tony and the youngest Accardo, Kyle (pictured) and see for yourself. Purple Brussels sprouts coming soon!
Recipes of the Week:

Strawberry Kale Salad

New year. New attitude. We made it through another year and to say 2020 was a doozy would be an understatement. As we enter this new year and reflect on all the holiday food traditions we indulged now is the perfect time to hit the reset button. No matter your New Year's resolution, here's a quick and healthful recipe from Give Me Some Oven that will have you saying kale, yeah!

What's your favorite dish to make after visiting the Crescent City Farmers Market? Share your recipes with us on Instagram or Facebook or even Twitter and it might be featured in our weekly newsletter!
Market Match Limit Lifted!
Unlimited Market Match, Market Umbrella's SNAP incentive program, extended through September 30, 2021!
About Us
Market Umbrella is an independent nonprofit 501(c)(3), based in New Orleans, whose mission is to cultivate the field of public markets for public good. Market Umbrella has operated the Crescent City Farmers Markets (CCFM) since 1995.
The Crescent City Farmers Market operates weekly year-round throughout New Orleans. The CCFM hosts nearly 60 local small farmers, fishers, and food producers, and more than 150,000 shoppers annually.