Market Match Limit Lifted!
Unlimited Market Match, Market Umbrella's SNAP incentive program, extended through June 30, 2021!
Good Food Concepts
Certified Organic
According to the United States Department of Agriculture (USDA), Certified Organic foods are grown and processed according to federal guidelines addressing, among many factors, soil quality, animal raising practices, pest and weed control, and use of additives. Organic certification requires that farmers and handlers document their processes and get inspected every year.
Meaning, in order to claim a product as "organic," a farm/product must undergo organic certification. Organic Certification is no easy feat - it takes several years and a lot of money to accomplish - it's more expensive in Louisiana because unlike other states, there is no certifier within the state, so one must be hired from further away. Quite big apples compared to the small-scale farming of most of our producers. There are actually only a handful of Certified Organic farms in Louisiana.
That being said, Crescent City Farmers Market is elated to host two USDA Certified Organic vendors - L'hoste Citrus Farm and Blue Tara Blueberry Farm.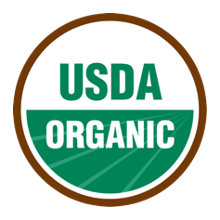 ---
About Us
Market Umbrella is an independent nonprofit 501(c)(3), based in New Orleans, whose mission is to cultivate the field of public markets for public good. Market Umbrella has operated the Crescent City Farmers Markets (CCFM) since 1995.
The Crescent City Farmers Market operates weekly year-round throughout New Orleans. The CCFM hosts nearly 60 local small farmers, fishers, and food producers, and more than 150,000 shoppers annually.