Market Match Limit Lifted!
Unlimited Market Match, Market Umbrella's SNAP incentive program, extended through June 30, 2021!
Good Food Concepts
Certified Naturally Grown
Crescent City Farmers Market features several Certified Naturally Grown (CNG) growers - River Queen Greens, Grow Dat Youth Farm, and Too Tall Farm. CNG farmers don't use any synthetic herbicides, pesticides, fertilizers, or genetically modified organisms. CNG livestock are raised mostly on pasture and with space for freedom of movement. Feed must be grown without synthetic inputs or genetically modified seeds.
CNG is tailored for direct-market farmers producing food for their local communities. CNG's certification approach relies on peer reviews in which inspections are typically carried out by other certified farmers, promoting farmer-to-farmer knowledge sharing about best practices and fosters local networks that strengthen the farming community. This model minimizes paperwork and keeps certification dues affordable. You can learn more here https://www.cngfarming.org/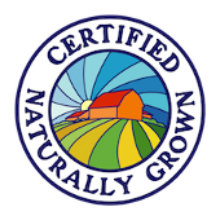 ---
About Us
Market Umbrella is an independent nonprofit 501(c)(3), based in New Orleans, whose mission is to cultivate the field of public markets for public good. Market Umbrella has operated the Crescent City Farmers Markets (CCFM) since 1995.
The Crescent City Farmers Market operates weekly year-round throughout New Orleans. The CCFM hosts nearly 60 local small farmers, fishers, and food producers, and more than 150,000 shoppers annually.